The Port Authority of Bilbao will once again be present with a stand at
Multimodal 2022
, the main supply chain management, logistics and freight transport exhibition in the United Kingdom, Ireland and Northern Europe, to be held from 14 to 16 June at the NEC in Birmingham.
At its stand at the fair, the Port Authority will welcome and network with professionals from the sector, presenting its logistics innovations to carriers, retailers, manufacturers, wholesalers, importers and exporters and showcasing its multimodal offer and strategic investments for a more sustainable transport system.
The port of Bilbao is a strategic hub for Short Sea Shipping in the Atlantic Arc, and the leading Spanish port in terms of traffic with the UK and Ireland. One out of every three goods shipped between Spain and the UK passes through the port of Bilbao, with 11 regular services a week with the UK and connections with 47 British ports.
One of the key developments to be presented is the BilbOPS project for the electrification of the docks, deploying OPS technology so that ships' auxiliary engines can be switched off but essential on-board services can still be maintained. The project will not only enable a reduction in vibration and noise levels but will also lead to a 40% decrease in greenhouse gas emissions. Through this initiative and other complementary measures, the Port Authority expects to deliver the 55% emission reduction target set by the European Union for 2030.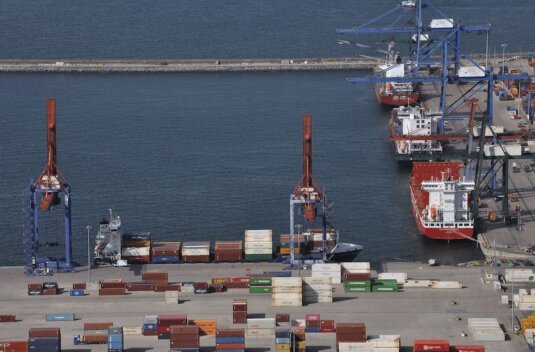 Multimodal 2022
For three days, Birmingham will be the focus of attention for the supply chain in the UK, Ireland and Northern Europe, with over 9,000 participants from all sectors of the logistics industry.
This year's Multimodal event will feature a three-day exhibition at the NEC in Birmingham, innovative seminar sessions, digital webinars on topical industry issues and networking events, with sustainability and supply chain resilience at its core, and with the aim of tapping into the power of people, technology and innovation to drive future-proof logistics.