This Saturday will see the arrival of the third cruise ship since this activity was resumed on 31 August
The Port of Bilbao continues to be an attractive and safe gateway to and from the Basque Country after the Covid-19 health crisis. For this reason, and now that cruise liner traffic has resumed, Bilbao will once again be represented at Seatrade Cruise Global, the most important trade conference and exhibition on the international circuit, to be held in Miami from 27 to 30 September.
The Port Authority representatives will have a busy schedule, taking in meetings with shipowners and professionals from the sector as well as attending conferences organised as part of the event to share experiences and create synergies with companies from all over the world. The aim is to close ports of call for the coming years and consolidate the position of the port of Bilbao in the cruise market and thus contribute to the progressive recovery of tourism, an important sector in itself for the economy of many different sectors in the Basque Country.
In line with the gradual recovery of cruise liner tourism, this Saturday, 25 September, will see the arrival of the third cruise ship since this type of traffic resumed on 31 August. The vessel will dock at the port of Bilbao cruise liner terminal in Getxo.
The Marella Explorer 2 is a cruise liner of Marella Cruises, a British company operated by TUI UK. The vessel, the agents of which are Incargo, is 283 metres long, and will dock with around 400 cruise passengers on board, mostly English, and 665 crew members. It will arrive at 08:00h from Newcastle, in the north-west of England.
The tourist company Bilbao Paso a Paso will offer the cruise passengers several different excursions and cultural visits during their stay in Bizkaia.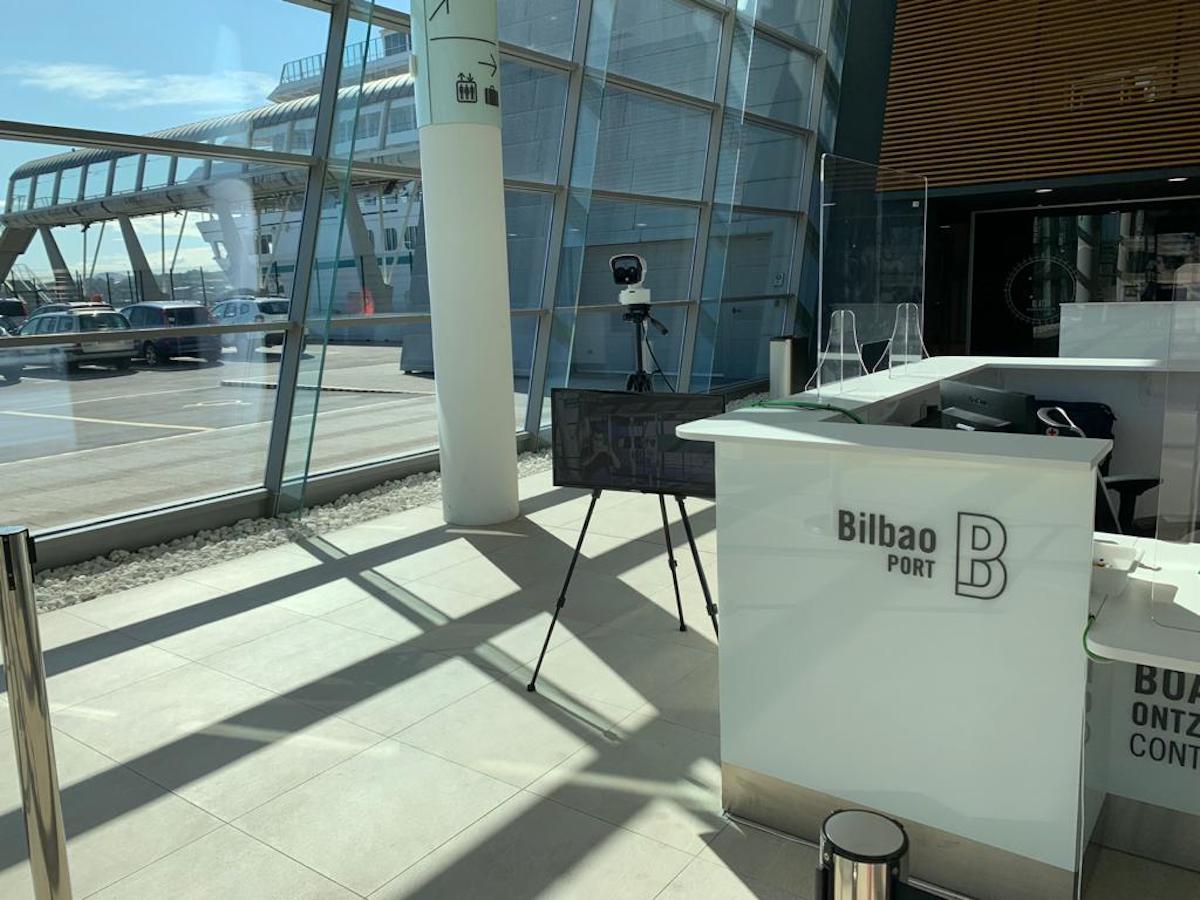 As is now customary, the port of Bilbao has prepared a protocol to ensure at all times the health and safety of all cruise passengers and staff. The Olatua terminal will once again become a bubble in which it will be compulsory to follow all established health regulations and measures, such as following the itineraries marked on the floor, perspex screens to enable counter service, the obligation to wear a mask at all times, temperature measurement, isolation rooms for passengers or staff with Covid symptoms, the use of hand sanitiser, continuous ventilation and/or aeration and social distancing, all of which are complementary measures to those already being taken by shipping companies to ensure safe travel.