The Port Authority of Bilbao will once again be present at the Green Gas Mobility Summit, to be held 21-22 September. At this event, the different possibilities provided by biogas, hydrogen and neutral gas to meet the challenge of decarbonisation of all modes of transport will be discussed.
Bilbao is a reference port in the gas market. On the one hand, the port handles around 3.8 million tonnes of natural gas through Bahía de Bizkaia Gas (BBG), the LNG regasification plant, making it the leading LNG port in Spain. Last year, BBG contributed 27.5% of all LNG to the Spanish gas system. Furthermore, several gas-powered vessels have docked at the port, and next year will see the commissioning of Repsol's LNG filling station in the port.
The Port Authority, together with Remolcadores Ibaizabal, Astilleros Murueta, Puertos del Estado, Enagas and the Basque Government – through the Basque Energy Agency (EVE) -, has also participated in the Connecting Europe Facility (CEF), Call 2014 F02, of the CORE LNGas Hive project, theaim of which is to contribute to the decarbonisation of the European Mediterranean and Atlantic corridors.
In this context, the Basque Country has led three LNG implementation projects in the maritime sector, all of which have been successfully completed and have been funded by the European Commission: the adaptation of the BBG jetty for small vessels to be able to take on LNG from the plant; the commissioning of an LNG supply vessel for ship-to-ship bunkering; and the construction of a natural gas-powered tugboat, the first in Spain, led by the Ibaizabal Group, which has been operating in the port since the summer of 2020.
By the end of the year, the Port Authority of Bilbao will also have an energy transition plan in place, with the aim of decarbonising the port's activity by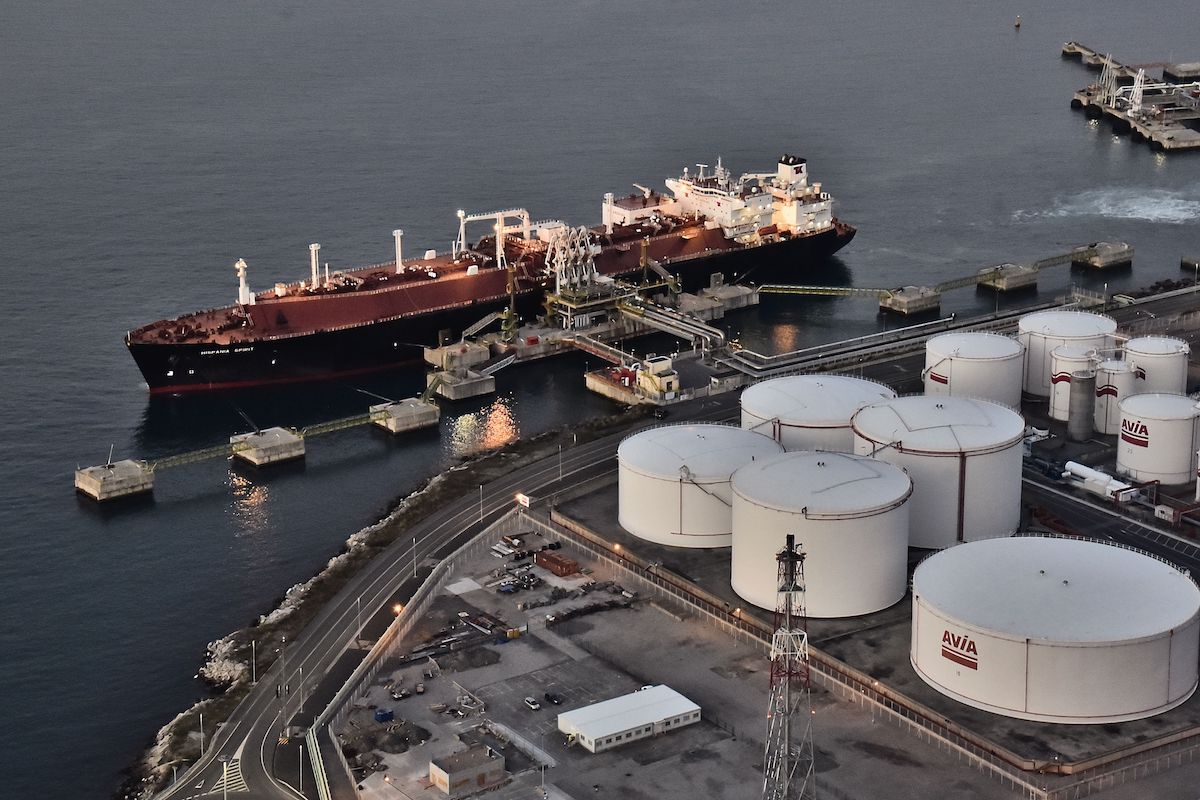 2050. The plan provides for a potential quayside bio-LNG supply service, and also promotes the setting up of a system for storing and supplying LNG to ships. Furthermore, Repsol/Petronor is planning to set up a cold ironing facility by 2023.
All of this, together with several other key strategic projects, will make Bilbao a decarbonisation hub by 2024. One such project consists of building one of the world's largest plants for the production of synthetic fuels from green hydrogen, produced with renewable energy. This plant will make the port of Bilbao a key player within the Basque Hydrogen Corridor.
At a later stage, the project will be complemented by a plant to generate gas from urban waste, such as paper, cardboard, plastic and textiles, thus avoiding the use of traditional fuels and promoting the circular economy.