On Thursday, 7 September, the multimodal logistics community of Bilbao will meet up at the Duero International Grain Exchange in Valladolid.
Together with Uniport, the delegation will include representatives of the Port Authority, SGS, Vapores Suardíaz, Bergé and SLP. An information area will be available for us to provide information on the many services available in our port for the trade of agri-livestock, agro-energy and foodstuff bulk cargoes.
The port of Bilbao handles over 3.2 million tonnes of these products, of which 36% are bulk solids such as soya beans, cereals and feed and fodder, with origin/destination in the port hinterland. In general, the main traffic within the agri-food category is soya beans, oils and fats, wines and beverages, cereals and their flours, canned food and fruit, vegetables and pulses.
Guaranteed responsiveness
The companies in the port of Bilbao not only offer specialised terminals and facilities for this type of products but all kinds of services linked to foreign trade: from customs clearance to chartering and freight certification, all of which complement the official controls for all types of products of plant or animal origin (except live animals) for which the Border Control Post is authorised by EU health authorities. Most of the terminals in the port have a rail connection.
Likewise, the Port Authority provides the cereal sector with surface area in the dry ports of Pancorbo and Arasur, both with rail terminals, and can offer new and available surface area within the port itself, thanks to the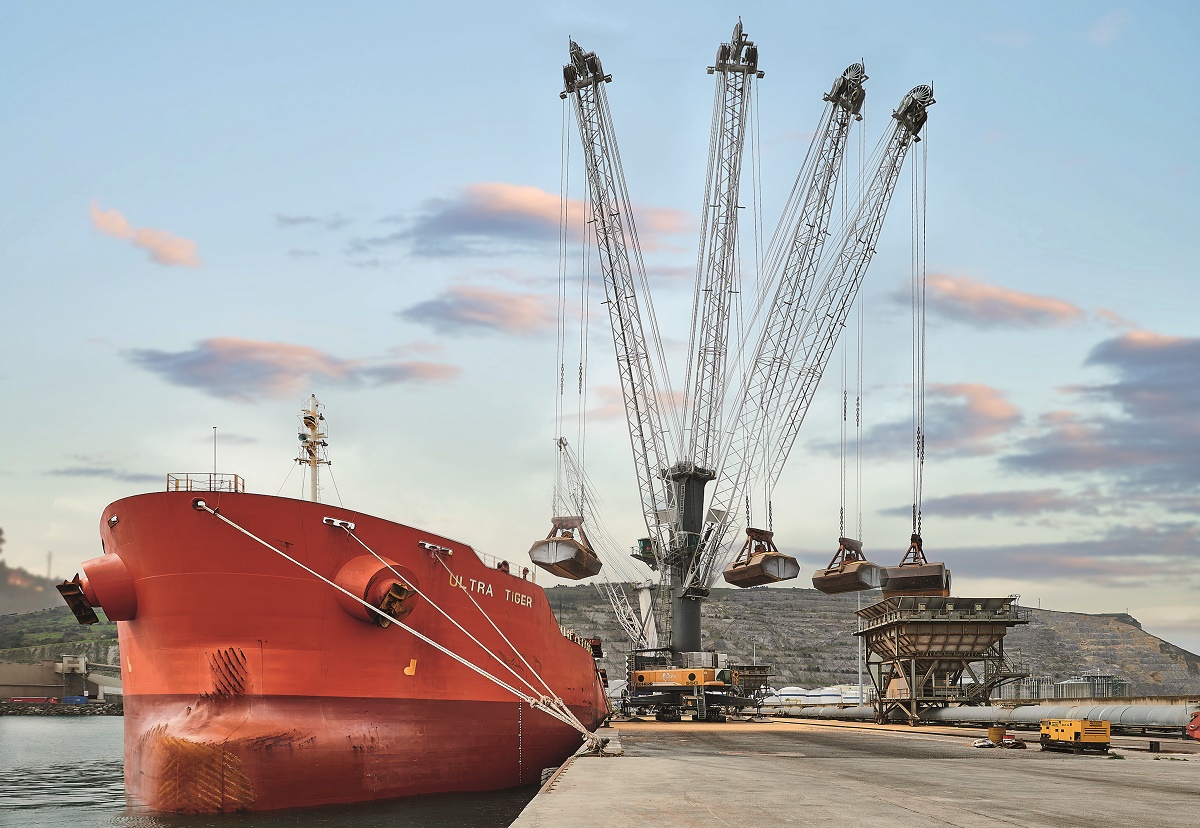 extension works recently completed in the AZ0 Quay and the first phase of the works on the central breakwater. Work will soon begin on the second phase of this breakwater.
The Duero International Grain Exchange, organised by ACCOE (Spanish Grain and Oilseed Trade Association) and Unistock of Spain (Spanish Association of Port Warehousekeepers of Grains, Cereals and their derivatives), promotes commercial and business relations between brokers, operators, companies and professionals dedicated to the international trade of cereals, oilseeds, grains and their derivatives, and is an exceptional annual meeting point for economic operators across the entire agricultural value chain.
Further information: https://www.bicd.es/