Thanks to Boluda Lines, the Port of Bilbao has recovered the traffic of Canary Islands bananas. The goods will be loaded at Santa Cruz de la Palma on Sundays and reach Bilbao on Thursdays. They will be shipped in reefer containers, which both Boluda and the Port of Bilbao are highly specialised in.
Upgraded infrastructures
For traffic requiring controlled temperatures, the Port of Bilbao has the most important container terminal in the north of Spain which is also the one with the greatest drafts. It is managed by Noatum Container Terminal Bilbao and has 540 plug sockets for reefer containers whose temperatures are controlled and monitored 24 hours a day, 365 days a year. The terminal also carries out cross docking in an area specially adapted for this service. In addition, rail-transported refrigerated goods containers are received at the facilities where there is a terminal with four 450-metre tracks, which will be extended to 550 metres.
Recently, Noatum Container Terminal Bilbao and the Port Authority have defined an automatic access procedure at the new container terminal gates which came into service last September and which makes operations smoother and simpler, including those for fresh produce hauliers.
Furthermore, the Port boasts a perishable goods terminal (Frioport) which has a 25,000 cubic metre capacity, equivalent to 5000 tonnes of produce. Different storage modules enable fresh and refrigerated goods to be conserved at temperatures ranging from +12° to -5°C and frozen at up to -22°.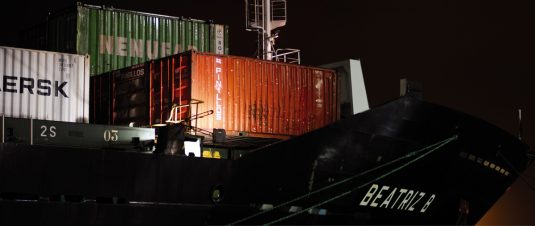 There are also private warehouses like those belonging to Progeco Bilbao, which has 12 bays – some 800m²- dedicated to cross-docking, for the transfer of perishable goods at controlled temperatures from refrigerated trucks to containers. For fruits and vegetables entering from South America and Africa, the Port of Bilbao has a Border Inspection Post with 16 unloading bays.
The Port's maritime links are complemented with its smoothness in procedures and intermodal rail services with Vitoria, Burgos, Madrid, Guadalajara, Seville, Zaragoza, Navarre, Barcelona, Castellon, Valencia and Murcia. The latter, departing from Nonduermas, offers a regular refrigerated trains service.