For the eighth consecutive year, the Port of Bilbao is taking part in the Breakbulk Europe Exhibition to be held in Antwerp from 24 to 26 of this month.
An important delegation of companies operating through the Port of Bilbao will travel to Antwerp to inform of their experience and high degree of specialisation in logistics services for conventional cargo, and particularly in all classes of project cargo.
General cargo is a segment of great interest for the Port: it represents 22% of its dry cargo and is undergoing an interesting increase. In recent years, the attractiveness of the Port of Bilbao due to its great depths and land surface availability has enabled the setting up of important special project cargo industries. Firms such as Gamesa, Lointek, and recently Haizea Wind have joined the more veteran Navacel, Vicinay Cadenas, and Arcelor Mittal.
At present, the Port of Bilbao has 910,000 square metres and 6000 linear metres destined to general conventional cargo; and owing to the existing demand, the Port Authority is creating new surfaces both in the Port and at its Pancorbo and Arasur dry ports. In the medium term, it will have a further 30 hectares available in the Port as well as 20 more in Burgos and Alava.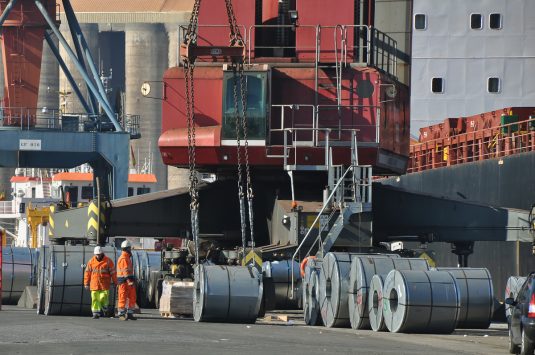 The delegation, formed by the Port Authority of Bilbao,  the UniportBilbao Association, A. Pérez y Cia, Agencia Marítima Condeminas Bilbao, Asta Logistik, Asthon Cargo Bilbao, Bergé Marítima Bilbao, Concesiones Toro y Betolaza, Embalan3, Sistemas de Embalaje, E.Erhardt y Cia, Erhardt Proyectos, Maersk Spain, Marítima Davila Bilbao, Marmedsa Noatum Shippping Agency, Novocargo Projects, Paceco España, Servicios Logísticos Portuarios (S.L.P.), Sparber Líneas Marítimas, Tiba Spain, Trans European Transport Suardiaz, Vapores Suardiaz Norte, and the Vasco Catalana Group will present their services and facilities at Basque Country Logistics stand (Stand 336 – Hall 4).