A total of 30 coaches will be spread over two shipments
Finnlines, part of the Grimaldi Group, will ship two complete Talgo trains from the port of Bilbao to St. Petersburg. The company, represented by Consignaciones Toro y Betolaza, will use its regular line for this particular service, with a transit time of 8 days. Following the request of the shipowner and the shipper, Finnlines has agreed to modify its usual rotation and offer a direct stopover at the JSC terminal in St. Petersburg. This will make it possible for the trains to be unloaded directly onto the rail track, from where they will head to Uzbekistan, their final destination.
The first shipment of 17 units was made on Tuesday, 29 June, whilst the second shipment of 13 coaches is scheduled for the end of the summer.
This major project showcases the versatility of the vessels in Finnlines' fleet, further consolidating the company's position as a ro-ro operator specialising in project cargo, specifically in rolling stock. It also strengthens the existing collaboration with leading companies in the sector such as Gefco Forwarding, with whom Finnlines completed the first part of the same project in 2017, and Talgo. 
Commitment to sustainability
Likewise, the Finnlines services calling at the port of Bilbao will soon feature new hybrid and environmentally friendly vessels. Before the end of 2021, the Chinese shipyard Jinling is scheduled to deliver to the company the first of the three new ro-ro vessels belonging to the new Grimaldi Green 5th Generation (GG5G) class. This first vessel (Finneco 1), together with the two to follow (Finneco 2 and Finneco 3) in 2022, will replace the current vessels.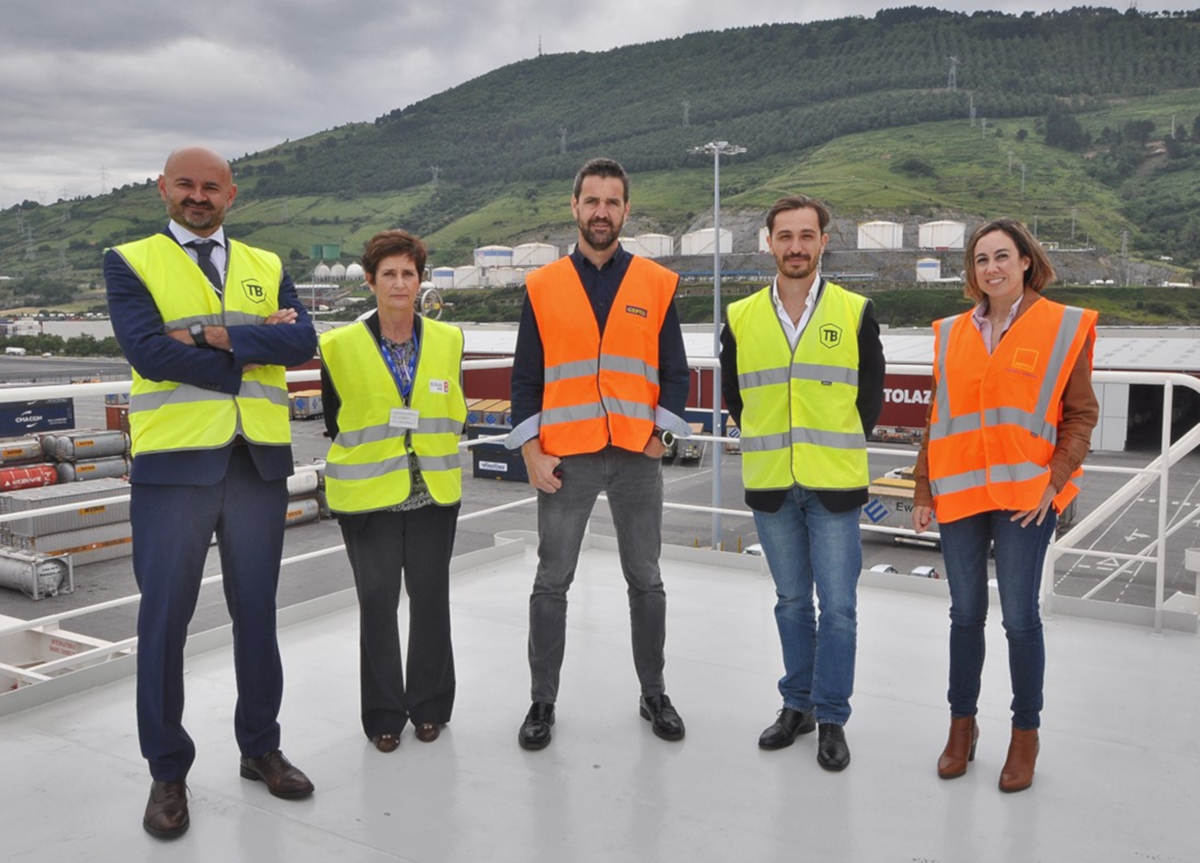 All three vessels will be equipped with state-of-the-art electronically controlled engines, and are powered by fossil fuel while at sea and electricity during port calls, guaranteeing "Zero Emission in Port®". In fact, when docking at the quay, the vessels use electricity stored in lithium batteries that are recharged whilst at sea by shaft generators and 350 m² of solar panels.
Thanks to these technological innovations, Finnlines is the maritime logistics operator with the lowest environmental impact per transported unit operating in the market.
With the introduction of the Finneco class into service, Finnlines will reach the CO₂ reduction targets set for 2050 by the IMO ahead of schedule.