The arrival of the Borealis cruise ship at Olatua – the cruise liner terminal of the Port of Bilbao in Getxo – next Sunday, 5 December, will mark the end of the cruise ship season in the Basque Country.
The Borealis, 238 m long and 32 m wide, chartered by the Fred Olsen company and with A. Pérez y Cía. as designated shipping agents, will arrive at 08:00h with 777 cruise passengers and 649 crew members on board, having originally departed from the English port of Liverpool and after a stopover in A Coruña. Following a day of sightseeing in and around Bilbao and Bizkaia, the passengers and crew will later once again set sail for Liverpool at 16:30h, where the cruise will come to an end. The Borealis is scheduled to call at Bilbao again next season and also in December.
This is the last of the 13 cruise ships that have docked at the port of Bilbao in 2021, with a total of 12,700 passengers if this last passage is included. Once again, the majority of these tourists have been British.
This has been an unusual season. In a year in which the positive trend in cruise ship traffic seen in recent years has been conditioned by the restrictive measures taken to contain the Covid-19 pandemic, the situation is now gradually returning to normal and contributing to the steady recovery of tourism, a key sector for the economy of many companies in Bizkaia and the Basque Country.
In recent months, the Port Authority of Bilbao has taken part in several events in the cruise tourism sector to promote Bilbao/Bizkaia/Basque Country as a destination. A significant increase in activity and in the number of cruises and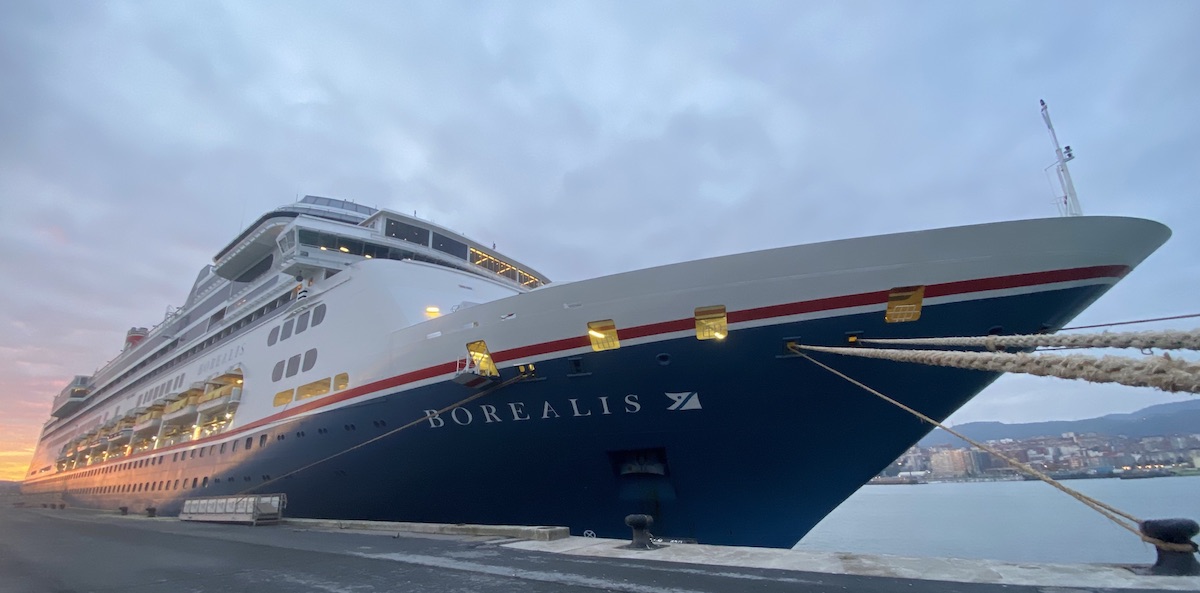 stopovers is projected for this sector, if and when the development of the pandemic so permits.
In any case, the Port Authority of Bilbao has prepared the facilities of the Getxo cruise terminal to ensure the safety and health of all passengers, with the terminal becoming a bubble in which both staff and cruise passengers must comply at all times with the established sanitary regulations: the use of masks, itineraries marked on the terminal floor, use of hand sanitizer, social distancing, etc.
These measures are complementary to those already being taken by shipping companies to ensure safe travel, and by the Ministry of Health itself, making the port of Bilbao an attractive and safe gateway to and from the Basque Country.