From 30 January to 1 February, the Maritime Museum of Bilbao will be the stage for the Annual General Meeting of PEMA, the London-based Port Equipment Manufacturers Association, in partnership with UniportBilbao.
The event is an opportunity for the 100+ expected PEMA members to network, receive updates on the activities of the Association and its Technical Committees and attend key note talks from prominent figures across the Ports and Terminals industry.  At the same time, the fact that Bilbao has been chosen to host the AGM this year means that once again, the town features in the international congress circuit, as well as reinforcing the Port of Bilbao's role as a dynamo for the economy by showing its competitiveness and leadership in exporting capital goods. Previous hosts to the AGM were Shanghai, Dubai, Amsterdam, London and Tampere (Finland).
At the Bilbao Assembly, high level representatives of FEPORT (Federation of European Private Port Companies and Terminals), ICHCA (International Cargo Handling Co-ordination Association), APM Terminals, Terminal Link (CMA Terminals), Noatum Group and Sener, will take part among others.
PEMA was established in late 2004 by a group of leading equipment manufacturers serving the global port and terminal markets. The goal was to create a neutral platform that could publicly represent the industry as a whole, as well as fostering knowledge and relationships within the global port equipment community.
Bromma Conquip, Fantuzzi-Reggiane (ahora parte de Terex Port Solutions), Hyster Europe, Almar Industries (ahora parte de Cargotec Corporation) y Konecranes.  Posteriormente, la asociación se ha ido abriendo a fabricantes de otro tipo de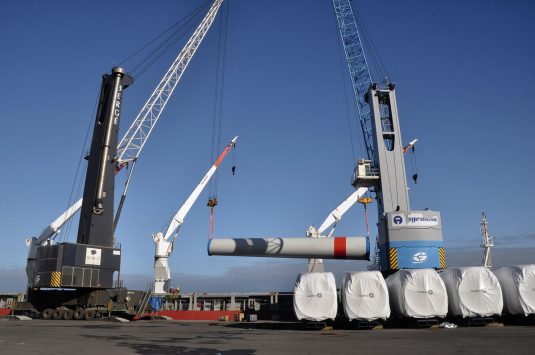 equipamientos (enrolladores de cable para grúas, frenos, drives, cables, etc.), empresas tecnológicas y de consultoría especializada.
En la lista de empresas asociadas a PEMA, además de las ya nombradas, destacan ABB Ports, APM Terminals, CES, Craneports, CVS Ferrari, Kalmar, Kranunion, Liebherr, Mafi, Navis, RAM Spreaders, Sany, Terberg, Tratos, Trelleborg y ZPMC. Las empresas españolas representadas en la asociación son cuatro: el fabricante de grúas Paceco España, el fabricante de equipos de elevación y seguridad TEC Container, el fabricante de productos de aplicación a las instalaciones fijas ferroviarias Railtech Sufetra y Ormazábal (Velatia – grupo internacional de empresas industriales y tecnológicas.
Los miembros de PEMA representan un importante número de empresas activas en el diseño y suministro de equipos, sistemas y tecnología para la creciente demanda de equipamientos de terminales portuarias.