Once again, Bilbao PortLab, the innovation hub of the Port of Bilbao, will reconnect with the innovation ecosystem in b-venture, the largest entrepreneurship event in the north of Spain, to be held at the Euskalduna Congress Centre in Bilbao on 17 and 18 October.
The Bilbao PortLab team will take advantage of this event on innovation, entrepreneurship, funding and ideas to provide start-ups, businesses, investors and all the organisations that are supporting entrepreneurship in the Basque Country with a deeper understanding of their experience in matching up the needs of the port community with innovative solutions provided by start-ups and entrepreneurs.
The objectives of the Bilbao PortLab stand in this 2023 edition of b-venture are to get to know and provide information to new start-ups interested in developing projects in the port of Bilbao; to learn first-hand about the experiences of companies in their open innovation policies and to inform them of projects currently underway; and to contact investors who may be interested in supporting start-ups that have their first customers in the port-logistics sector.
Of the 27 start-ups selected to present their projects at b-venture, seven are already part of the innovation and entrepreneurial ecosystem of Bilbao PortLab. In fact, one of them, Roseo Eólica Urbana, has already installed the prototype of its Rosbi project, a mini-wind turbine, in the Port of Bilbao's Living Lab to test its performance.
About Bilbao PortLab
The objective of Bilbao PortLab, the innovation hub of the Port of Bilbao, is to set up an ecosystem of open innovation to support the transition of port community companies towards a smarter, more responsive and more sustainable future, working with port companies in innovation projects that may be generated internally or by attracting such projects from outside the port environment.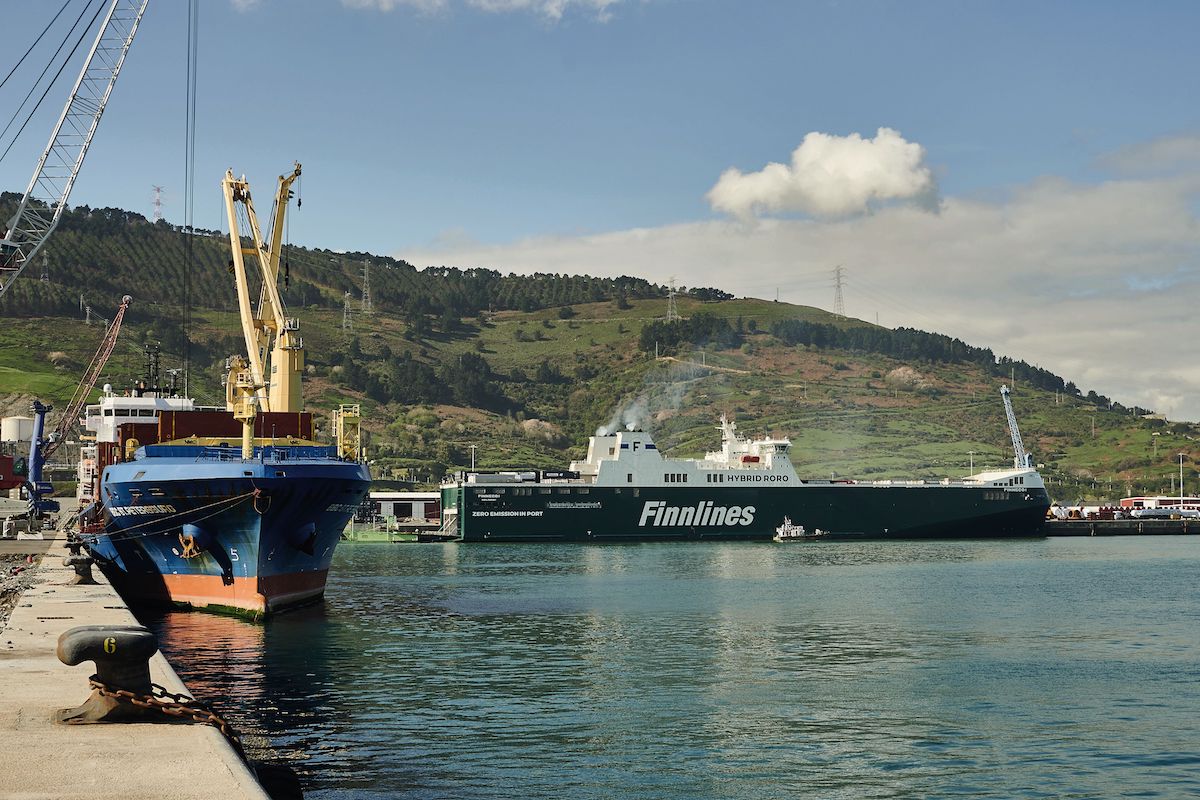 Bilbao Port Lab also informs and invites the companies of the port community to take advantage of funding opportunities for their current and/or potential innovation plans for the future. Similarly, it offers start-ups, entrepreneurs and companies a real testing environment (living lab) for testing and developing prototypes, puts them in contact with companies in the port, provides them with a space for taking their projects forward and supports entrepreneurship, helping them with their corresponding individualised work plans.
In the four years since Bilbao PortLab was founded, it has built up an ecosystem of some 854 players, and has succeeded in matching up, or connecting, 456 challenges of port companies with potential solutions.