MSC Cruises, the third largest cruise line in the world and leader in Europe, South America, the Gulf region and Southern Africa, has chosen Bilbao as the port of embarkation for the MSC Grand Voyages itinerary. Departing from the cruise ship facilities in the Port of Bilbao, the cruise will set sail for Dubai via some of the most fascinating and evocative locations in the Mediterranean and Western Asia.
The vessel will depart on October 30th. Over the course of 23 days and nights, passengers will have the opportunity to immerse themselves in the different cultures, histories and traditions of such attractive places as Naples, Athens, Petra and Muscat, enjoying such unforgettable experiences as crossing the Suez Canal before arriving in the Arab Emirates, one of the most popular destinations for people from the Basque Country to take a cruise with their families.
The cruise will take place on board the MSC Virtuosa, a Meraveglia Plus class vessel with all kinds of entertainment and leisure facilities such as a Sportplex and games area, Gran Théâtre, Savannah Aquapark and children's areas, including the Baby Club. This cruise ship is also one of the most innovative and environmentally friendly vessels, featuring a variety of systems to conserve energy efficiently, using 98% less sulphur dioxide and 90% less nitrogen oxide.
Bilbao, a port for cruise ships
The cruise facilities of the Port of Bilbao in Getxo expect to beat their own record this year, with 80 cruise ships calling in the course of the season. The vessels scheduled to call at Bilbao include such emblematic cruise ships as 'The World', of Residences at Sea, and the 'Anthem of the Seas', of RCCL, whilst prestigious shipping companies such as Cunard, Oceania, Disney and MSC itself will once again be calling at the port. First-time visitors include the Ambassador cruise line and fourteen new vessels.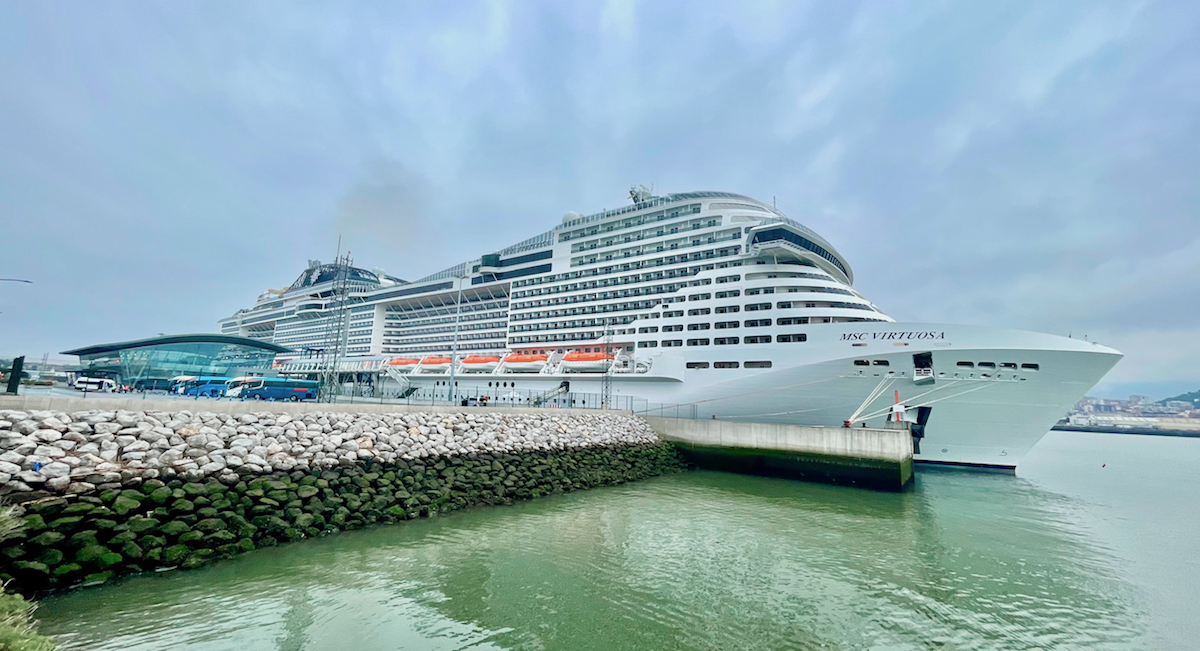 One of the novelties of this season are the two trips that the cruise ship 'Norwegian Gem' will be making with departure and arrival in Getxo, to visit the most emblematic cities of Northern Europe and the Mediterranean. The first trip will start on 7 September, when passengers will visit Bordeaux, Amsterdam, London, Brussels, Paris, Lisbon, Vigo and A Coruña, without having to unpack, pack or carry their suitcases, and then return to the departure point, Getxo, on 19 September.
The 'Norwegian Gem' will depart again on the 19th, this time for Civitavecchia in Rome, where it will arrive on 1 October after calling at Lisbon, Portimao, Cadiz, Gibraltar, Motril, Ibiza, Palma, Saint Tropez and La Spezia.
For further information and how to book tickets for these dream itineraries to Dubai, Northern Europe and the Mediterranean, go to MSC Cruceros and Norwegian Cruise Line, respectively.