The Maritime Museum, in conjunction with the Euskalduna Congress Centre and the Port Authority, has promoted Belakluba, an initiative aimed at getting smaller children to develop a liking for sailing using scaled-down boats.
At weekends, the Euskalduna Centre's pond will become a bay for these boats, whose skippers must possess the same knowledge about winds, direction and trimming sails as those of a real boat. Consequently, this "game" is somewhat more than a hobby capable of bringing together children and adults sharing the same pastime.
In fact the kids themselves will be the prime movers in this club, since they will be members of Belakluba, while adults will just accompany them.
To become a member, it is only necessary to register on the Belakluba.eus webpage and pay the symbolic 15-euro annual quota. This fee not only covers the membership card that allows sailing the boat in the Euskalduna Centre's pond, but also includes all the parallel activities the club organises, such as seminars or workshops, as well as serving as a friends-of-the-maritime museum membership card.
Sailing to scale contains and transmits the same principles as real sailing does: teamwork, tenacity, the desire to do things properly, increasing skills to take decisions and attain personal capacity and autonomy; it is a practical activity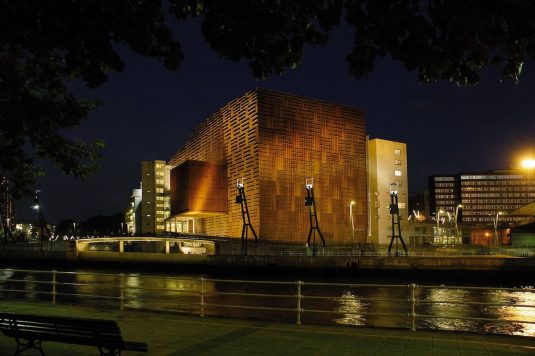 that develops motor skills and fosters understanding  of the forces of nature and benefitting from its elements.
Furthermore, it is an activity that is nearly always carried out by the family together, thus creating a tandem between adults and children and strengthening bonds between them.