Basque Country Logistics, comprising the Port of Bilbao together with the Autonomous Basque Government and the Port of Pasaia, is showing the potential Basque operating strength in cargo, transport and logistics at SITL, the international transport and logistics fair to be held in Paris from 1st to 4th April which brings together agents and services offering innovative products in the sector.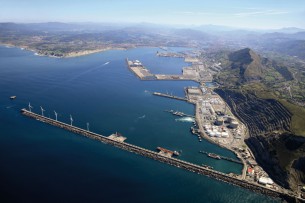 At the same stand(Hall 6, stand P-45) , the Basque Country will present its wide and well developed network of transport infrastructures: motorways, airports for both freight (Vitoria-Foronda) and passengers (Bilbao and San Sebastian) ports at Bilbao, Pasaia and Bermeo, rail networks, including the future high-speed network, and different perfectly connected logistics platforms. All this makes it an excellent option for companies interested in Spanish, Portuguese and French markets and in the accesses these provide to the rest of Europe, Africa and transoceanic links.
The Port of Bilbao, with its annual throughput at nearly 30 million tonnes, is the reference port for the north of Spain, and one of the main points on the European Atlantic Face. It is also specialized in Short Sea Shipping. The European Atlantic is the origin or destination of half of the traffic it handles. By countries, the most important in total traffic are Russia and the United Kingdom, while the latter, together with Belgium are the leaders in dry cargo. Bilbao offers lines for all cargo types – container, wheeled traffic, general cargo, special projects and solid and liquid bulks.