The Council of Ministers has authorised the contracting of the works for the "Construction project for the expansion of the AZ-1 quay in the port of Bilbao". The contract is worth an estimated EUR 28.8 million and has an 18-month completion period.
The project, part of the so-called expansion of the port of Bilbao in the Outer Abra, is due to be put out to tender in March, and will provide operators with a new port infrastructure and a considerably higher degree of operational efficiency at the southern dock.
The work will consist of constructing 251 metres of new quay, 231 of which will correspond to a new berthing line. This will be done by dredging 11,200 m³ of seabed, onto which 6 caissons will be anchored. Though all 6 of these caissons will be 24m high, 5 of them will be 46m long and 17m wide, whilst the sixth will be 20m long and 17m wide. All 6 will be anchored at a depth of 21 metres.
On completion of the works, the Bilbao Port Authority will have gained 49,760 m² of esplanade, which will be protected from the destructive effects of waves by building a sloping breakwater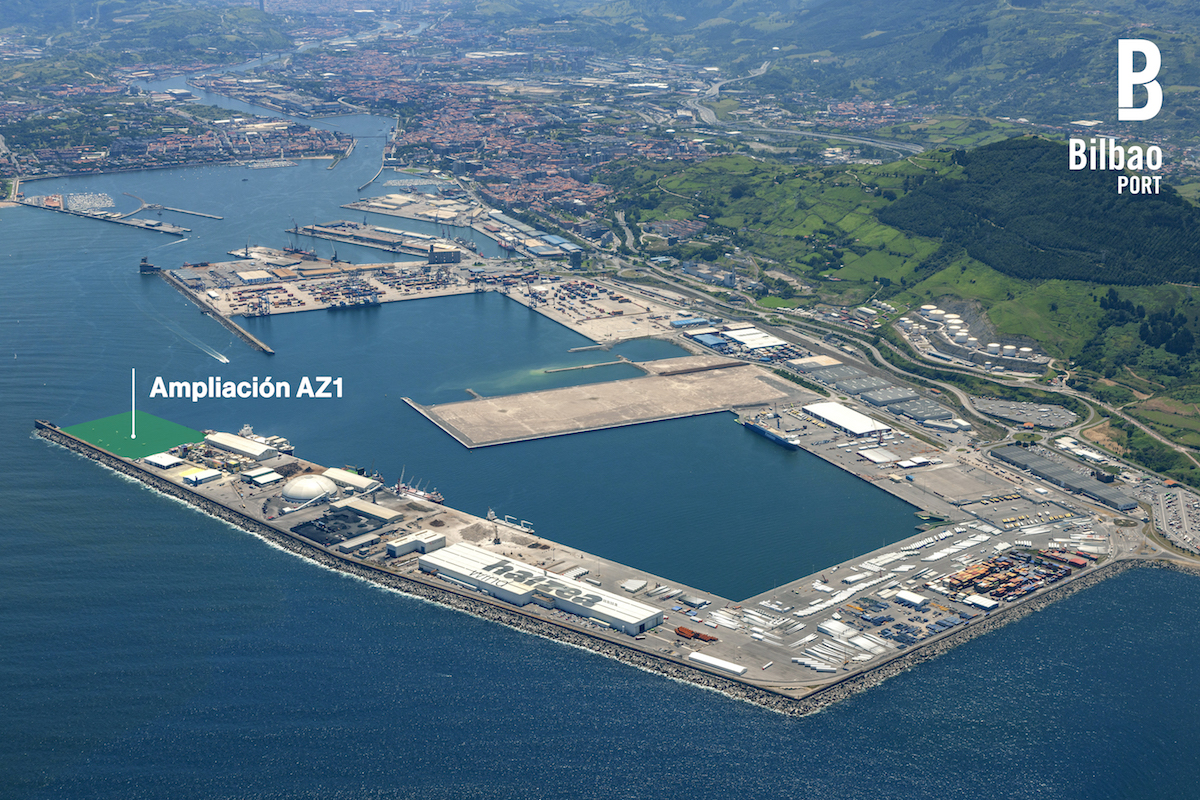 perpendicular to the quay. To this end, tests conducted by the Centre for Public Works Studies and Experimentation (CEDEX) of the Ministry of Transport, Mobility and Urban Agenda, the findings from which have subsequently been written up in reports, confirm that the water swell and surge affecting the southern dock has been significantly reduced.